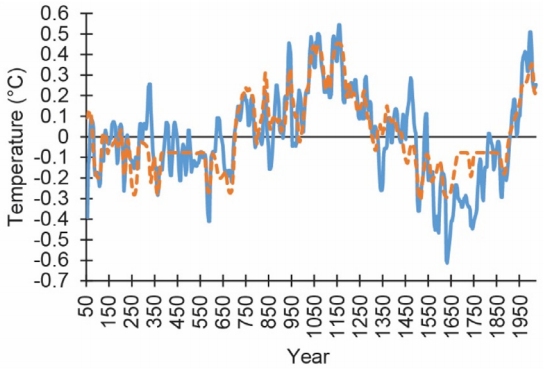 One of the least understood things about global warming (aka "climate change") is how much of it can be caused by people. Several studies have attempted to answer this question, and they produce radically different results. Some indicate that human industry is one of the most important factors in how global temperatures are changing. Other studies conclude that human industry has a very small effect on global temperatures. Who is right? I don't know, and I honestly don't think anyone does.
How can I say that? Because I read the scientific literature and use the information I find there to draw my conclusions. The information in the scientific literature has little relationship to the nonsense that is peddled in the media and most of today's institutions of education. The fact is that no one understands some of the very basic aspects of climate, and a recent study highlighted this in an enlightening way.
The study is interesting in its own right, because it attempted to use artificial neural networks (ANNs) to "learn" about how climate changes naturally. I have no idea how reasonable their method is, but it did produce some interesting results. More importantly, the paper presented a table that shows exactly how little we currently understand about the way carbon dioxide affects global temperatures.
Continue reading "One of the Most Important Aspects of Global Climate Is Still Completely Undetermined"