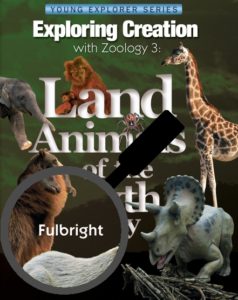 It has been a while since I have been able to blog, because I have been busy speaking at homeschooling conventions. This past weekend, for example, I spoke at the MassHope convention in Worcester, Massachusetts. I haven't been at that convention for several years, and it was great to be back! It is an excellent event, with lots of great speakers and a fine facility.
I had an experience at the convention that I would like to share, because some version of it has occurred over and over again for many, many years. While its frequency has decreased, it is still something that happens regularly at the homeschool events which I attend. In between my talks, I was sitting at my publisher's booth so I could speak with people one-on-one. A mother came up to me with a confused look on her face. She looked down at my elementary books (which were on the table), looked up at me, and the following conversation took place:
Mother: What are these?

Me: They are my elementary science courses.

Mother: But they aren't from Apologia.

Me: No. They are published by Berean Builders

Mother: But you wrote the Apologia books.

Me: Apologia publishes most of my junior high and high school courses, but Berean Builders publishes my elementary courses and my high school chemistry course. I did not write the Apologia elementary courses.

Mother: Of course you did.

Me: No, I did not. They were written by Jeannie Fulbright.

Mother: (still a bit confused) We use the Apologia elementary books, and I thought you wrote them.

Me: No, Jeannie Fulbright wrote them. She and I have similar writing styles, but she wrote the Apologia elementary courses.
Continue reading "No, I Did Not Write Apologia's Elementary Science Books"