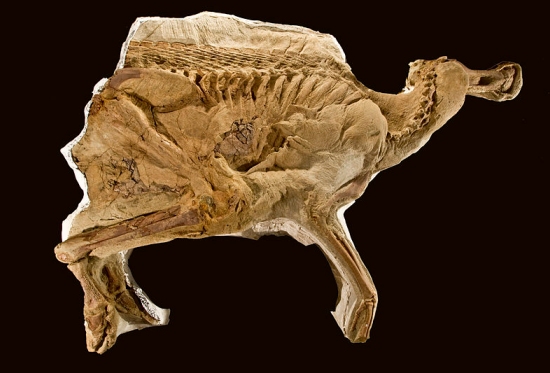 In 2005, Dr. Mary Schweitzer shocked the paleontology community by reporting that she had found soft tissue in a Tyrannosaurus fossil that was thought to be 65 million years old. Since then, numerous other cases of soft tissue in dinosaur fossils have been reported (see here, here, here, here, and here, for example). Currently, the "record holder" for soft tissue is a worm fossil that is supposed to be 550 million years old!
While such discoveries have been met with skepticism, the overwhelming evidence points to the fact that there is soft tissue in many fossils that are supposed to be millions of years old. Of course, the next obvious issue to address is the chemical makeup of these soft tissues. Are the large biomolecules that we expect to find in soft tissue there? Are they intact or severely decayed? After all, most proteins are expected to decay significantly in as "little" as 30,000 years. Despite this fact, some of these fossils contain what appear to be intact proteins.
Now, of course, there is always the possibility of contamination. Fossil collection isn't the cleanest of pursuits, and proteins are found pretty much everywhere on the planet. Thus, it is possible that the proteins which have been discovered in dinosaur bones aren't really from the dinosaurs. However, two recent studies indicate that contamination cannot be the explanation. These proteins are real, and they really are from the dinosaurs themselves.
Continue reading "No Doubt About It: These Proteins are From Dinosaurs"