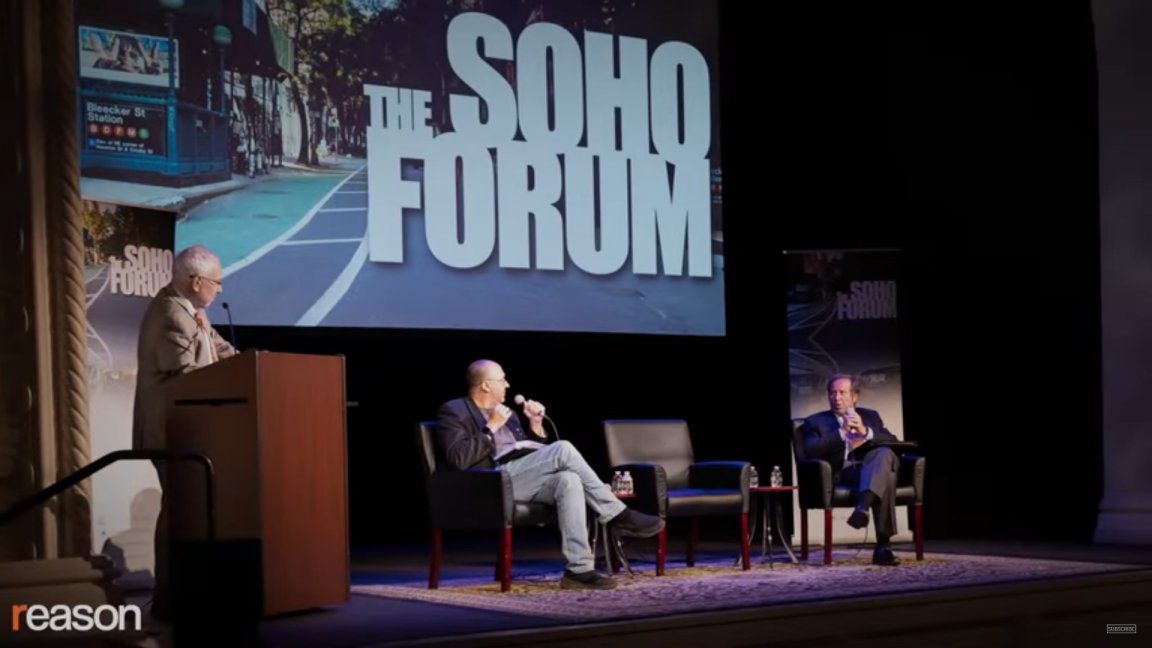 The Soho forum recently held an Oxford-style debate on climate change between two experts on the matter. The resolution being debated was:
Climate science compels us to make large and rapid reductions in greenhouse gas emissions.
Arguing for the affirmative was Dr. Andrew Dessler, professor of geoscience at Texas A&M and director of the Texas Center for Climate Studies. Arguing for the negative was Dr. Steven Koonin, a professor of civil and urban engineering at NYU's Tandon School of Engineering, who served as undersecretary for science at the Department of Energy during the Obama administration. You can watch it here:
You can watch it on YouTube by clicking here.
The debate was excellent, with both debaters showing why they are considered experts on the issue. However, Dr. Koonin was the clear winner, because the debate audience was asked to respond to the resolution both before and after the debate. Before the debate, 24.69% of those in attendance agreed with the resolution, while 48.77% disagreed. The rest were undecided. Thus, the audience was probably better educated on the issue than most of the public (and most politicians), since a plurality had the more scientifically-defensible reaction to the resolution. However, by the end, the "yes" votes had decreased by 5.56%, while the no votes increased by 24.69%.
Now, of course, you have to be the judge of why Dr. Koonin won the debate. For me, it was because his statements were backed up by data. I hope there are more debates like, because the better educated the public is on the science related to climate change, the more likely it will be for the world to enact sane measures to address it.