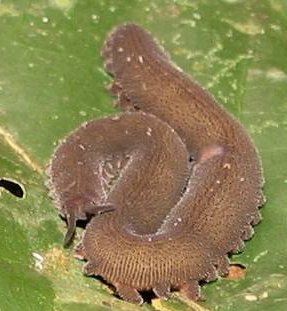 As a chemist, I have always loved slime. There are so many different kinds of slime and so many different ways to make it! For example, you can make slime at home using glue, water, and borax. You can also make it using water, cornstarch, and some heat. Both slimes are different, and they both bring out the kid in me. Chemistry really can produce great stuff! Of course, nature does a far better job at chemistry than even the best of today's chemists. Indeed, the best chemists in the most sophisticated chemistry labs on earth cannot begin to make many of the sophisticated chemicals that a "simple" bacterium makes every day!
There is an obvious reason for this, of course. While chemistry has developed over thousands of years and was guided by some incredibly intelligent people, nature was made by God. As a result, you expect nature to be filled with things that put the most amazing achievements of chemistry (and science in general) to shame. Of course, that's exactly what you find. From the best possible design for the vertebrate eye to the lightning-fast chameleon tongue, nature's designs are significantly better than anything human science can produce. Indeed, world-renowned atheist Antony Flew had to give up his atheistic faith specifically because of the amazing design he saw in nature.
Well, it turns out that even some of nature's slime is amazing!
Continue reading "And I Thought Slime Couldn't Get Any Better!"