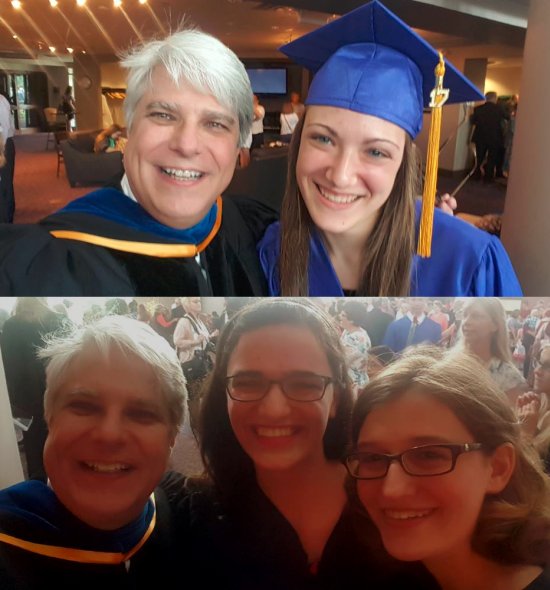 On Saturday, I had the honor of addressing homeschool graduates at the 23rd annual Indiana Foundation for Homeschooling Statewide Graduation Ceremony. It was an excellent ceremony with great music, wonderful speeches from two of the graduates, and plenty of tradition. For me, however, it was more than that. Nowadays, it is easy to be pessimistic about the future of our nation (and the world in general). This graduation ceremony helped remind me that there is hope, and it rests squarely on the shoulders of graduates like those at the ceremony.
There were a total of 80 students who took part in the ceremony, and some of them did something in addition to walking across stage and getting their diploma. One graduate played a (very difficult) violin piece as a prelude to set the mood. The color guard was composed of graduates, and three other graduates led the audience in singing the National Anthem. Two of the graduates gave inspiring speeches, each with a different message. One graduate sang a solo, and another played an impressive piano solo. I gave a commencement address that is similar to one I have given before, and its message is very important to me.
While all of these activities made for an excellent ceremony, they weren't what inspired my hope for this nation (and the world as a whole). That came from getting to know many of the graduates. A lot of homeschool graduations have only a handful of graduates, since they service a small region instead of an entire state. As a result, you can learn a lot about each individual graduate. Since there were so many graduates at this ceremony, that wasn't possible. Nevertheless, when each graduate walked across the stage, the screen showed his or her name and whatever information that the graduate wanted to share with the audience.