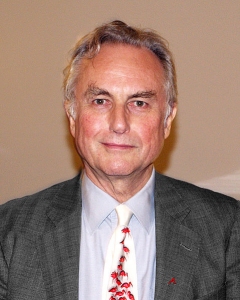 I am not a fan of Dr. Richard Dawkins. I have read most of his books, because I think it is important to know what one of atheism's leading evangelists has to say. However, I obviously disagree with a lot of his beliefs. As a result, when I first read about one of his events being cancelled, I have to admit that I thought, "Well, it serves him right. He regularly attempts to shut down creationists, so it's about time he got a taste of his own medicine!" After allowing time for my brain to override my emotions, however, I realized that this cancellation is not a good thing.
If you haven't heard the news yet, Dr. Dawkins was scheduled to read from his new book, Science in the Soul, at a church (ironic, isn't it?) in Berkeley, California. The event was sponsored by a local radio station, KPFA. However, the radio station got cold feet and cancelled the event. Why? According to the statement they sent to ticket holders:
We had booked this event based entirely on his excellent new book on science, when we didn't know he had offended and hurt – in his tweets and other comments on Islam, so many people. KPFA does not endorse hurtful speech. While KPFA emphatically supports serious free speech, we do not support abusive speech. We apologize for not having had broader knowledge of Dawkins views much earlier.
I am not sure why the people at the radio station think words that "offended and hurt" constitute "abusive speech." It seems to me that a lot of statements can offend and hurt people but not be abusive. If I say, "Pedophilia is wrong and should be punished severely," I am sure to offend some pedophiles out there. However, that statement can hardly be considered abusive. In the same way, Dr. Dawkins has said some terrible things about Islam, but I can't remember reading anything of his that I thought was even remotely abusive to the people who follow Islam.
Continue reading "When Richard Dawkins Notices Your Inconsistency, You Have a Problem!"