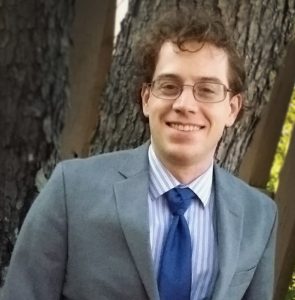 When I was on the faculty at Ball State University (in the early 1990s), I started encountering a unique group of students: homeschool graduates. I knew nothing about homeschooling, but I was impressed by what I saw. Not only were homeschool graduates excellent university students, but they were also at university for more than just the chance to get a degree and get a good job. They were there because they recognized that God had given them specific gifts, and to honor Him, they needed to develop those gifts and use them to make the world better for other people. My experience with them inspired me to start working with homeschooling parents, and eventually, I began writing homeschooling curriculum.
Since that time, I have been constantly impressed with the homeschooled students and homeschool graduates I have encountered. They are still my best university students, and I expect that they will do great things. Yesterday, I had a chance to chat with one who is, indeed, doing great things: Dr. Nathan T. Brewer. He is currently doing postdoctoral research for the University of Tennessee and is employed by Oak Ridge National Laboratory. He is part of a team that is trying to understand the structure of the atomic nucleus by synthesizing new elements.
His proud mother informed me about his work via Facebook, so I contacted him, and he sent me a copy of the paper that he thinks contains his most important scientific work so far. In that paper, he describes experiments that he and an international team of scientists performed to show an alternate method of producing the heaviest-known element, which is named Oganesson in honor of Russian nuclear physicist Yuri Tsolakovich Oganessian. He thinks that this method shows the most promise for synthesizing even heavier elements, and it also helps us further understand how these exotic nuclear reactions happen. While all of this might sound unfamiliar to you, it is very important work in the field of nuclear physics, and I am impressed that someone so young has been a successful part of it.
While I am fascinated by the science he is doing, I thought my readers would be interested in the fact that he was homeschooled from grades 6 through grades 12, so he graciously agreed to take time out of his busy day to speak with me about topics that are of interest to homeschooling parents.
Continue reading "Dr. Nathan T. Brewer: Homeschool Graduate and Nuclear Physicist"