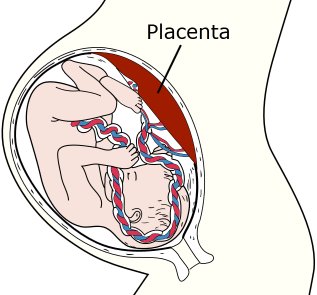 A very interesting writer named Amanda Read is a Facebook friend of mine. She has an amazingly diverse reading list, and she often posts things that she has read and found interesting. A while back, she posted a story about how a baby's cells reside in his or her mother long after the baby is born, and that they may aid the mother in healing certain kinds of tissues. When I read the story she posted, I immediately expressed my skepticism. After all, we have an amazing immune system that fights any cells that are identified as foreign. Even though the baby develops in the mother's body, there is a placenta that forms a barrier between the mother and the baby. It was obvious to me that a baby's cells could not pass across the placenta, because the mother's immune system would immediately attack them as foreign cells.
Well…it turns out that I was dead wrong. When I actually looked into the story, I found that while the story was a bit biased, the fact is that a baby's cells do, indeed, cross the placenta, and they do, indeed, stay with the mother for a long, long time. In addition, the mother's cells cross the placenta and stay with the baby for a long, long time. This phenomenon is called fetomaternal microchimerism, and believe it or not, scientists have known about for quite some time.
The first paper that discussed this phenomenon was written by Herzenberg and his colleagues in 1979. Published in The Proceedings of the National Academy of Sciences USA, the paper details how they found cells with Y chromosomes in mothers after pregnancy, but only if the baby was a male.1 Since a woman has no Y chromosomes, it was clear that the cells they found didn't belong to the woman. The authors didn't have the ability to use genetic testing to confirm that the cells belonged to the baby, but they showed that these Y-chromosome-containing cells appeared only when the mother had a baby boy. Thus, it was clear that the cells must be coming from the baby.
Continue reading "Motherhood Has a Lasting, Cellular Impact!"