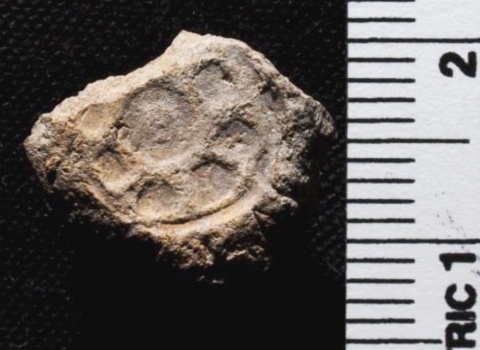 Back in the late 1980s and the early 1990s, it was fashionable among certain archaeologists to claim that Biblical characters such as King David never existed. However, archaeological finds like the Tel Dan Stele forced most of these archaeologists to admit that King David was, indeed, an actual historical figure.
But many of them still wanted to doubt the accuracy of the Biblical text. As a result, they grudgingly admitted that David really existed, but they claimed that the Old Testament "glorified" him. He wasn't the king of a mighty kingdom, as depicted in the Bible. Instead, he was more of a tribal chieftain who commanded a rag-tag group of rural villagers. National Geographic, for example, describes how Dr. Israel Finkelstein, an archaeologist at Tel Aviv University, sees it:1
During David's time, as Finkelstein casts it, Jerusalem was little more than a "hill-country village," David himself a raggedy upstart akin to Pancho Villa, and his legion of followers more like "500 people with sticks in their hands shouting and cursing and spitting—not the stuff of great armies of chariots described in the text."
While this might be the fashionable view among certain archaeologists, the actual archaeological evidence speaks strongly against it. As I discussed more than a year ago, the excavations at a large city called Khirbat Qeiyafa have demonstrated that in the late 11th-century BC (David reigned in the early 10th century BC), Judah was already a thriving kingdom. Just recently, more archaeological evidence has surfaced to back up this view of ancient Judah.
Continue reading "More Archaeological Evidence That Supports The Bible"