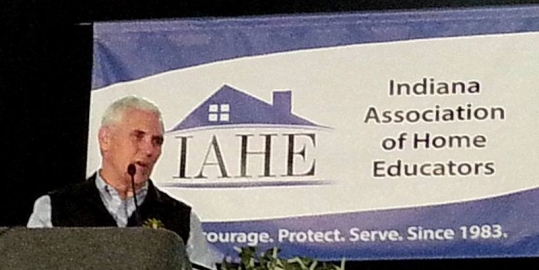 It has been several years since I last spoke at my state's homeschool convention. I got to end that "dry streak" this past weekend. The convention was very well attended, and it ran incredibly smoothly. I gave a total of six talks at the convention, and two of them were with Diana Waring. Diana and I spoke about Homeschooling: The Environment for Genius and Textbook Myths and How to Deal with Them. The four "solo" talks I gave were: 'Teaching' Jr. High and High School Science at Home, Teaching Critical Thinking, How are Homeschool Graduates Doing?, and Vaccines: The REAL Story. As I understand it, audio recordings of all these talks will eventually be available through Resounding Voice.
The vaccine talk is rather controversial in some homeschooling circles. I take a scientific approach to the issue, of course, which means I recognize that for the vast majority of people, vaccines are both very safe and very effective. As a result, I encourage people to vaccinate their children. In the homeschooling community, there is a small-but-strong anti-vaccination movement, however, so I was surprised that the convention asked me to give the talk. They did get some angry e-mails about it, but in the end, it went well, and even though I specifically asked for hostile questions, there were none. All the questions I got were very serious and very polite.
I had two big surprises at the convention. First, a former Ball State University student was at the convention, and she came up to reintroduce herself to me. It has been more than 20 years since I taught chemistry and physics at Ball State University. Also, she took chemistry 100, which is one of those "intimate" classes that contains more than 200 students, so not surprisingly, I didn't recognize her. We talked a bit about old times, and we took a "selfie" together: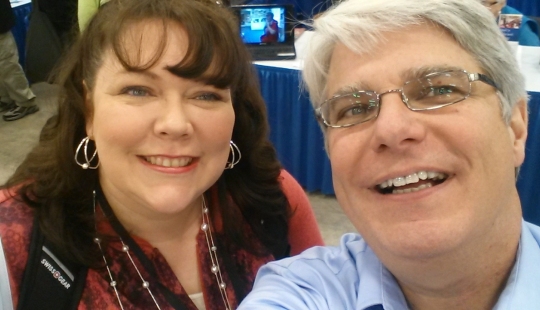 It was really fun to have her mixed in with all the homeschooling students who have used my courses over the years.
Continue reading "The 2015 Indiana Association of Home Educators Convention"