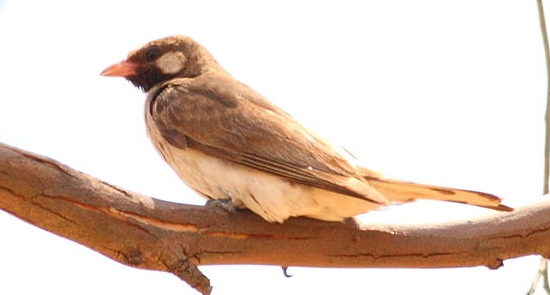 In 1586, a Portuguese missionary named João dos Santos began ministering to the people of Mozambique. While his focus was evangelism, he also studied the people and observed the colonization process. His detailed observations were reported in a monograph entitled Ethiopia Oriental, which was published in 1891. One of the interesting things documented in his monograph was the relationship between the people of Mozambique and a native species of bird, now known as the Greater Honeyguide (Indicator indicator). He claims to have seen these people call out to the bird, which then led them to bees' nests so that they could collect honey.
While many have reported this fascinating interaction since João dos Santos first documented it, detailed studies have been lacking. Dr. Claire Spottiswoode and her colleagues have taken care of that problem, publishing a fascinating study in last year's Science. They investigated the interaction in depth and found that the people of Mozambique have a specific call that they use, and the birds then respond by guiding them to a bees' nest. You can hear the call they use by clicking on the audio tool found in this article.
Why would the birds help people find bees' nests? Because they eat beeswax. João dos Santos figured this out because he saw some of them nibbling on the beeswax candles he had in his chapel. Since their ability to fly allows them to scout a large area in a short amount of time, they know where the bees' nests are. However, they have a hard time getting to the wax that they want to eat, because the bees defend their nests. Thus, they need help to get to the wax. That's where the people come in.
Continue reading "Wild Birds and People Work Together in Mozambique"