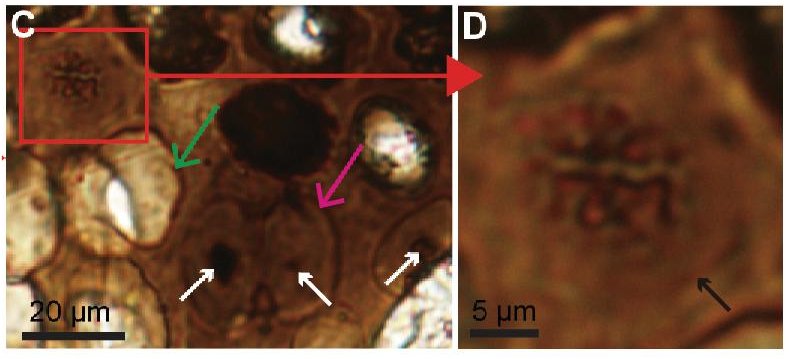 Despite the overwhelming evidence, there are some who are skeptical that soft tissue can be found in dinosaur fossils. Even among those who think that there may be soft tissue in some dinosaur fossils, there are those who think that there is no way complex molecules like DNA could possibly be found in that tissue. Well, Dr. Mary Schweitzer and her colleagues have recently published a study that, as far as I am concerned, should put all doubts to rest. Yes, dinosaur fossils do contain soft tissue and original dinosaur biomolecules, including DNA.
The study involves a detailed investigation of fossils from duck-billed dinosaur (Hypacrosaurus stebingeri) nestlings that are supposed to be 75 million years old. The authors examined cartilage tissue under the microscope and found what were obviously cells. Of course, that's nothing unusual. The Dinosaur Soft Tissue Research Institute has some really great examples of dinosaur cells and other delicate structures from dinosaur fossils. They also have evidence for RNA in the fossils (see here, here, and here).
What's new (and in my mind definitive) about this study is that they applied two different DNA stains to the tissue. The stains are designed to bind only to DNA, and when you use two different stains and see them both bind to the same structures, you have doubly confirmed the presence of DNA. Of course, what they saw could be DNA stains binding to DNA that contaminated the fossil, right? Wrong! The image at the top of the post indicates why. If I ask anyone who has taken a good high school biology class what the red box is drawn around, he or she should be able to tell me.