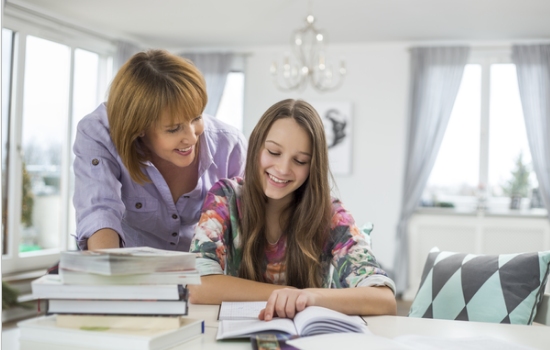 In case you missed out on the first installment of this review, a mother and daughter have been comparing my chemistry course, Discovering Design with Chemistry, to Apologia's chemistry course, Exploring Creation with Chemistry, 3rd Edition. This review came about because they had originally started using Apologia's course, and it just wasn't working for them. They started using my course, and it worked much better, as you can see in the previous installment as well as what you can read below. The comparison starts with the daughter's perspective and ends with the mother's perspective:
From the daughter's perspective:
Last January, I wrote a comparison review for 3 modules of Apologia's Exploring Creation, 3rd Edition, to 4 chapters of Dr. Wile's Discovering Design with Chemistry. My overall view was that Apologia was very thrown together and confusing, while Discovering Design was more organized and enjoyable. In May of this year, I completed studying Dr. Wile's Discovering Design with Chemistry, as well as reading over Exploring Creation; my original opinions remain the same as before. Though, there are a few more things I'd like to add in.
As I went through both texts, I discovered that the order of information and tone of writing is very important to how the student copes with the material. For example, Discovering Design is in conversational tone as if Dr. Jay himself were the one talking. He will often add in quick, funny or humorous things throughout the text especially when the topic starts getting heavy, which I find helps to release "chemistry stress." Exploring Creation is also in a conversational tone, but it gets to be a bit confusing when a paragraph is giving an example using the pronoun "I," and the student in this case has no idea who 'I' is.
In Discovering Design, Dr. Jay explains things to the point, builds on top of the material as chapters go on, and balances the difficulties of that material so that it doesn't seem like too much. I can't say any of this for Exploring Creation. While a few explanations are easy to understand, too often the book contains wordy paragraphs and unnecessary rules, and it's difficult to grasp how any of the chemistry concepts taught are connected. In Discovering Design, you can't wait to read the next section. In Exploring Creation, you can't wait until you've finished the module.
I did come across a few frustrating things while studying Discovering Design. One was not being able to successfully complete experiments, because I couldn't get the materials in the country where I live, and sometimes getting generally confused because, well, chemistry can sometimes be confusing. However, having said that, the experiments I was able to complete were excellent and helpful (For example experiment 10.4), the extra helps website helped overcome some of the confusion, and overall the course was really what I was expecting when I wanted to learn about Chemistry. I didn't study Exploring Creation all the way through (On Your Owns and tests), but after just reading it, I don't imagine a student would have a very good idea of the beauty of what chemistry really is; as Discovering Design does so well.
The last thing I can say is that Exploring Creation is like learning a bunch of mixed up chemistry facts, while Discovering Design is taking a thorough chemistry course.
S. White, student
From the mother's perspective:
As we worked through Discovering Design, I found my thoughts were about the same regarding the teacher's material. The fact that concepts are well-explained in the Discovering Design teacher's manual helped a lot, as it has been a very long time since I have studied chemistry. Comparing the tests of the two texts, I especially noticed a difference in the weighting of the points for the test questions. In the Discovering Design tests, I felt there was a healthy balance between grading the math and grading the understanding of concepts, whereas Exploring Creation seemed to put too much weight on the math questions so that even if a student got everything right but two of the math questions, he could fail the test, which doesn't seem to be right when a student has clearly mastered the concepts.
I would like to note here that Dr. Wile's text is designed to take a normal school year, and as you can see, my daughter completed the entire text in 5 months. This was not because the text was too easy, but rather that my daughter dedicated 5 or 6 hours a day (and in some cases more) to chemistry in order to finish it before her graduation. I would not recommend this schedule to the average student.
L. White, teacher