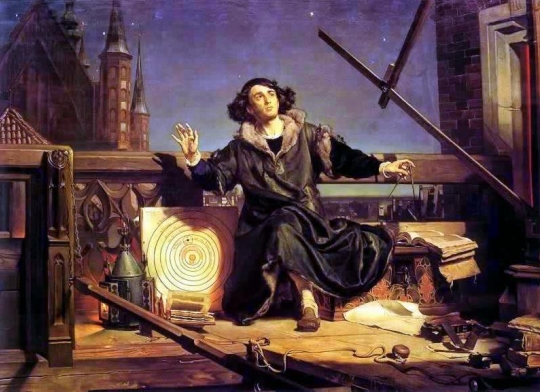 It is a common statement made in many discussions of how Copernicus revolutionized our understanding of the universe. Goethe's quote is a typical example:
Of all discoveries and opinions, none may have exerted a greater effect on the human spirit than the doctrine of Copernicus. The world had scarcely become known as round and complete in itself when it was asked to waive the tremendous privilege of being the center of the universe.
If you read one of my previous blog posts you will recognize one myth in that quote. People knew the earth was round long, long before Copernicus. Indeed, by 200 BC or so, the distance around the earth had been measured.
There is, however, another myth in the quote. Do you see it? It is the myth that the ancients put the earth at the center of the universe to indicate how important humanity is and that Copernicus "demoted" the earth and humanity's importance by taking the earth out of that center. While this myth is commonly taught wherever Copernicus's revolution is discussed, it is quite false.
Continue reading "Debunking the Myth That Copernicus "Demoted" the Earth"