The universe is inherently mathematical. Many scientists have come to this realization, but one of the first was Galileo Galilei. In his book, The Assayer, he wrote:
[The universe] cannot be understood unless one first learns to comprehend the language and read the letters in which it is composed. It is written in the language of mathematics, and its characters are triangles, circles and other geometric figures without which it is humanly impossible to understand a single word of it.
I have always been intrigued by people who dedicate themselves to learning this language, and I had the privilege of interviewing one such person last week: Mathematics Ph.D. student Bethel McGrew.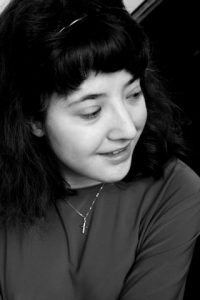 Bethel was homeschooled K-12, and her experience produced a lifelong love of learning, whether the topic was literature, science, music, or chess (she has been a competitive tournament player but can now proudly say she is no longer the highest-rated among her siblings!) She didn't do much with co-ops or group activities, and in some ways, I would say that her experience was that of a "classic" homeschooler. Her family used curriculum when it fit their needs, and when it didn't, they found some other way to get the job done. For example, she said that her family couldn't find a good course for geometry, so she just read Euclid.
In case you don't know who that is, he's the father of geometry. His treatise, Elements, was written around 300 BC and is considered one of the most important works of mathematics to this day. That was her primary reference for learning high school geometry! This was common in her homeschooling, perhaps because her parents (each has a Ph.D.) were so academically inclined. She read many primary sources as a part of her secondary education. For example, she read the works of Josephus (a first-century Jewish historian) to learn more about the history of New Testament times.
While her homeschooling experience was quite classic, her higher education was more modern. She started with distance-learning courses from Christian universities like Patrick Henry College and Bryan College. She then transferred to Western Michigan University in her home town of Kalamazoo and continued living at home while she finished her undergraduate degree. She originally thought she would pursue a career in philosophy (the field of her father's Ph.D. and her mother's main professional research focus) but decided to double major in philosophy and mathematics, discovering an unexpected love for the latter when some professors helped her see the beauty of math. She was offered and accepted a teaching assistantship to pursue a Ph.D. there. As a TA, she has taught everything from algebra to applied calculus, adding occasional long-distance tutoring work on the side with Asian ESL (English as a second language) students. She has earned her master's degree en route and is currently beginning work on her dissertation in graph theory.
Continue reading "Bethel McGrew, Homeschool Graduate and Mathematics Ph.D. Student"